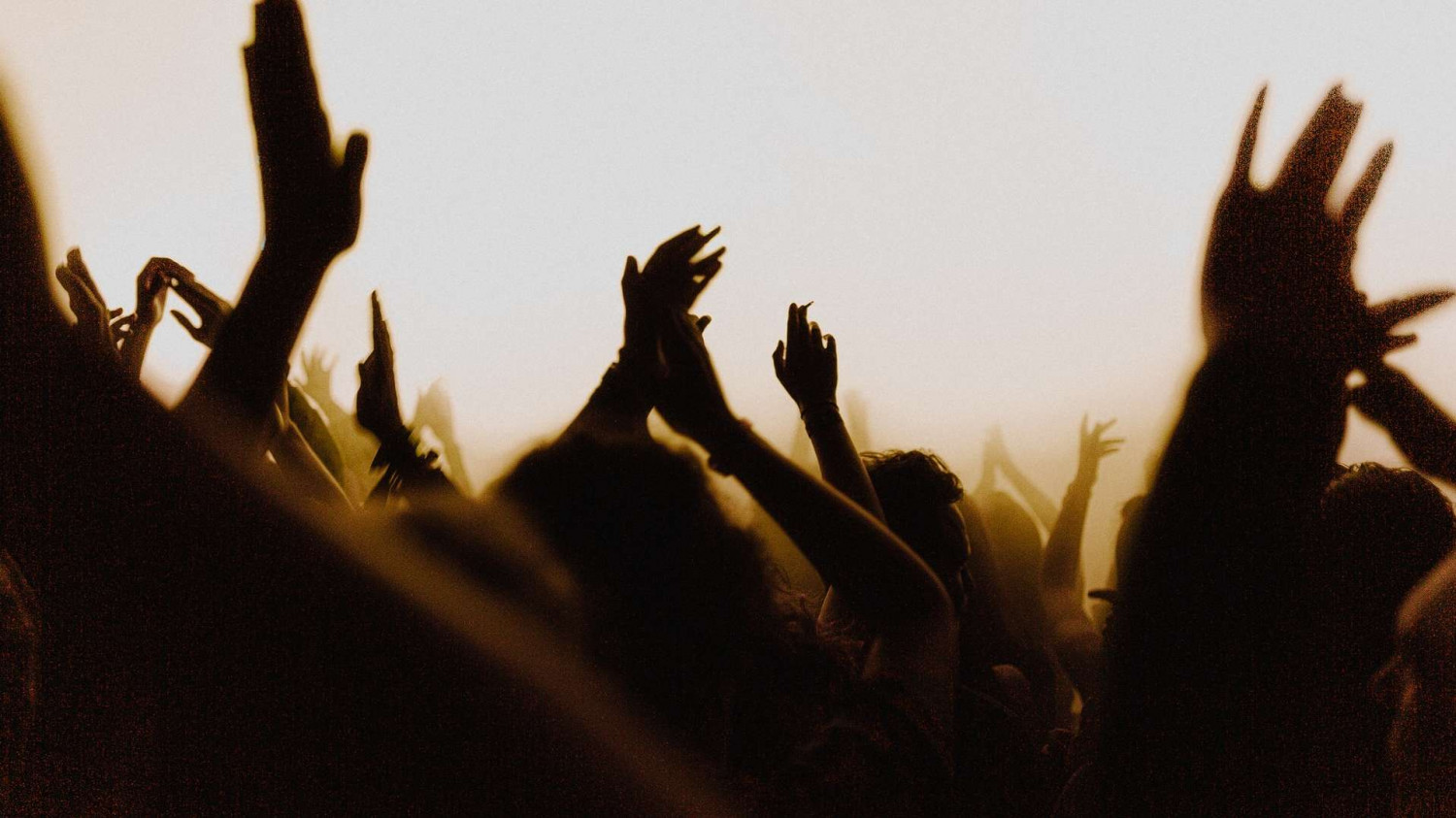 Ticket Type
Be sure to read everything on this page, because it has the answers to pretty much any question you might have regarding this year's festival. Get ready for our biggest party yet, Rose City Music Festival, presented by Peters Autosports, on October 8th in Downtown Tyler. The entrance will be at the corner of Broadway & Erwin. Please have your tickets out and ready to be scanned. Your tickets can be digital & scanned on your phone or printed

JUST LIKE THE NFL, THERE IS A CLEAR BAG POLICY!
Regular purses, backpacks, cooler-bags, fanny-packs or anything larger than a phone case that is not clear will not be admitted into the festival.
What's the gate schedule?
Gates open for both VIP and GA ticketed attendees at 2PM. You may arrive at anytime before 10PM to be allowed into the festival.
What is the music schedule?
At The Altra Federal Credit Union Stage
Show schedule is below:

2:00pm - Gates Open


2:00 pm: Penny and the Flamethrowers


5:15pm - Untold Story


6:30pm - Fritz Hager III


7:45pm - Nelly


9:30pm - Koe Wetzel
Rose City is a rain or shine event, as printed when you bought your tickets and on our website. Even if it's raining, we party. HOWEVER, lightning is NOT rain. If there is lightning and/or severe weather in the vicinity of the festival, everyone will be evacuated from the event to their vehicles or to other shelter. In the case of consistent severe weather, festival officials will meet with public safety officials and the bands to determine the best course of action. Also as printed on our Festival Policies, no refunds will be given.
Parking is free, unless certain businesses wish to charge at their lots at their own discretion. We recommend getting downtown early. There is a free parking garage one block from the gate at the corner of Broadway and Elm Street, and lots of parking all around downtown. We will have designated handicap parking on the ground floor of the parking garage at Broadway and Elm.
Can we bring chairs, blankets, etc?
Yes. Keep in mind that we will have a designated area in the general admission part of the Square where chairs will not be allowed to offer more people the opportunity to stand and be close to the stage. This will be in addition to chairs not being allowed in the VIP area directly in front of the stage. There will be plenty of room for VIP and non-VIPs to have chairs with great views of the stage, however. Plus, we think you should stand for killer music anyway.
How will alcohol sales work?
Drink tickets must be purchased ($7 each) for all alcoholic beverages. You can purchase your drink tickets at 3 of our bars. And then after purchasing your drink tickets, you can immediately merge into line for your drink! There will be one on Erwin, the corner of College & Ferguson and Ferguson. Plus, a VIP bar in the VIP section. Non-alcoholic beverages may be paid with cash or credit cards.
How will food sampling work?
Any who comes to the festival from 2-6pm will be able to enjoy all the samples from our vendors HERE

Will there be food served after the sampling?
Yes, other food vendors will be selling during the event. For VIPs with a food voucher all food vendors will have a sign showing they are accepting the voucher.
Outside food or drinks, strollers, no trays (that includes cardboard lids) weapons, drugs, coolers, friends who waited too long to buy tickets, pets (service animals are welcome, of course, with proper documentation) and bad attitudes. Read more of our festival policies here.
There will be three locations with restrooms: on the corner of Broadway & Erwin, the corner of Broadway & Ferguson and the corner of College & Erwin. They will each be serviced 3 times throughout the festival and will be closed while being serviced. Security will point you to the direction of opened restrooms during the cleanings
What do I do if I have a Meet and Greet with Koe or Nelly?
You must have an event ticket to gain entry into the event. A meet and greet ticket only gets you access to the meet and greet.
Each individual in the meet and greet must have their own ticket, including children of any age. Tickets are sold individually. An adult can purchase a meet and greet ticket for a child and they can escort that child but only the child can partake in the meet and greet.
Please note depending on the time of the meet and greet you may miss another performance while attending your meet and greet.
**IMPORTANT** Please go directly to the "VIP Experience Check-In Table" next to the ARTIST MERCH AREA no later than 8:00PM to check-in. At check-in, you will be given instructions of the meetup location and time for your Meet & Greet with Koe Wetzel and / or Nelly.
NELLY APPROX. MEET AND GREET TIME: 9:15pm
KOE WETZEL PPROX. MEET AND GREET TIME: 8:30pm
Will There Be Tickets Sold at the Gate?
We think you already know the answer to that ...we encourage getting your ticket ASAP as we anticipate being sold out!