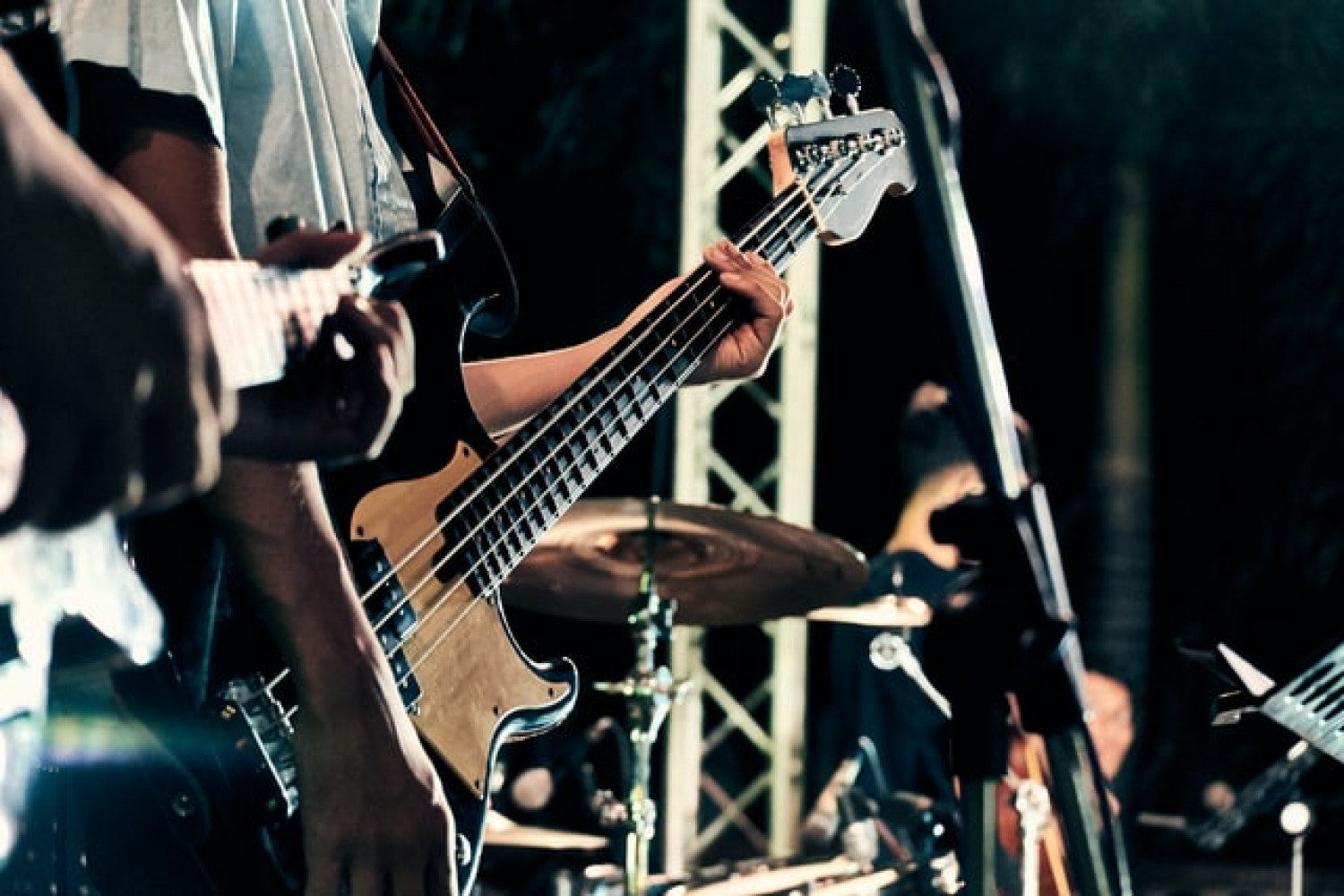 Ticket Type
All persons attending the Rose City Music Festival do so at their own risk. No liability is assumed by the owners, managers, promoters, sponsors or others associated with this event.

Rose City Music Festival is not responsible for lost or stolen tickets, theft, loss or damage of personal property or personal injury. Upon entering the venue, you accept your likeness (pictures/videos) may be used as promotional material used by Rose City Music Festival.
After tickets sell out, we're allowing full refunds. You'll be able to join our wait list & if we refund an order, the next person on the wait list will get access to tickets. No need to buy tickets from someone you don't know.. because literally anyone who requests a refund will get one!

The event is rain or shine. No refunds will be given for any temporary evacuation.
No pets.
No guns or any weapons allowed onsite, including pocket knives. Items will be confiscated and not returned.
No outside food or drinks are permitted into the festival grounds.
There will be a clear bag policy for this event
Chairs will not be allowed in the street.
Festival wristband must be in sight at all times. Anyone found inside the festival grounds without a wristband will be removed from the venue.
Wristbands void if tampered with or removed.
Lineup/set times subject to change without notice.
Everyone, including personal belongings, is subject to search upon entry.
The festival will sell out. No tickets will be sold at the gate.
Allowed/Prohibited Items
Allowed
Sunscreen
Blanket to sit on
Small folding chair
Hat
Rain gear
Ear plugs
Camera (no professional photo equipment)
Bug spray
A Clear Bag
The Party
Illegal substances of any kind
Glass of any kind
Bicycles/scooters/go-carts/ATVs
Strollers
Weapons of any kind
Fireworks
Pets
Umbrellas
Non Clear Bags
Bad attitudes
Rose City Music Festival reserves the right to refuse and/or revoke any ticketed admission without refund.
Do not remove your wristband unless you are not returning to the festival.
Tickets obtained from sources other than Rose City Music Festival, may be lost, stolen or counterfeit, and in such case will not be honored. Tickets obtained from a third party does not guarantee entry. It is unlawful to obtain admission by fraud. All such admissions or attempted admissions will be prosecuted to the fullest extent of the law.
Anyone on the festival grounds without the proper ticket or wristband is subject to arrest and fines up to $1,000 for trespassing.
Have your ID with you at all times. You will need it to purchase tickets for alcohol. Rose City Music Festival has a zero tolerance on underage drinking. Even after securing a 21 and over wristband with your ID, you may be subject to showing your ID again to bartenders or festival police/security at any time.
Chairs of any kind will not be allowed in the standing room-only area of the VIP section directly in front of the stage. Seating for VIPs will be provided along the sidewalk in the VIP area.
Chairs will not be allowed in a certain designated area in the general admission area of the concert, though sufficient space will be allowed for those who would like to sit. Signage will be placed on site to show where chairs will and won't be allowed.
Chairs will not be allowed in the street.
No party is allowed to reproduce, print, sell, promote, give away, or solicit ANY items or property that bear the name(s) or logo(s) of the FESTIVAL AND/OR THE ENTERTAINERS IN WHOLE OR IN PART. Anyone doing so is infringing on Trademark rights and jurisdictions and will be prosecuted to the fullest extent of the law. Rose City Music Festival reserves the right to confiscate ALL contraband items.
No professional recording (photo, audio, video) equipment. No detachable zoom lenses, tripods or other commercial equipment is allowed without express written consent from Rose City Music Festival management.
Please be advised that by attending the event you are implicitly agreeing that Rose City Music Festival may use any photos taken of you by our photographers for promotional purposes, and your image may be used on our website, TV spots, or printed materials.
Law enforcement officials and event officials are empowered to make arrests and evict festival-goers from the site without refund for any action that is in violation of law or actions that could jeopardize enjoyment of the event by others.
Any violation of the above policies will be subject to having your wristband removed and being escorted from the festival and/or campgrounds with no refunds and subject to fine(s) according to state and local ordinances.
Code of Conduct
THE FOLLOWING ACTIONS CAN RESULT IN A WARNING OR EJECTION
Irresponsible use of alcohol.
Public nudity or obscene clothing.
Accessing seated/restricted areas without proper passes.
Taunting, abusive or disruptive language and obscene or offensive gestures, imagery or symbolism.
If an individual participating in this behavior is uncooperative or a persistent offender, he/she will be removed from the venue site and festival wristband revoked. In certain situations, the offender may be arrested.
THE FOLLOWING ACTIONS WILL RESULT IN IMMEDIATE EJECTION
Urinating in public (anywhere other than a proper restroom).
Fighting or engaging in any action that may harm, endanger, threaten or bring discomfort to anyone.
Engaging in sexual behavior in public.
Possession/use/sale of illegal drugs or weapons of any kind.
Damage, destruction, vandalism or theft of any property.
An individual participating in this behavior will be IMMEDIATELY removed from the venue site and festival wristband revoked.